Doodles
Here you will find drawings I complete when free-draw time allows. ENJOY
̌
My first in what will be a series of American Folk Heroes (does all that need to be capitalized? Hmm).
Cheers ole Girl!
Inspired by Taylor Swift's song You Need To Calm Down. Should send it to our President, cuz he needs a….hug.
What a HUNK, AMIRIGHT!? Danny Snyderfield was a Toledo legend. This doodle was drawn as a collaboration with Chinese artist Yue Pan.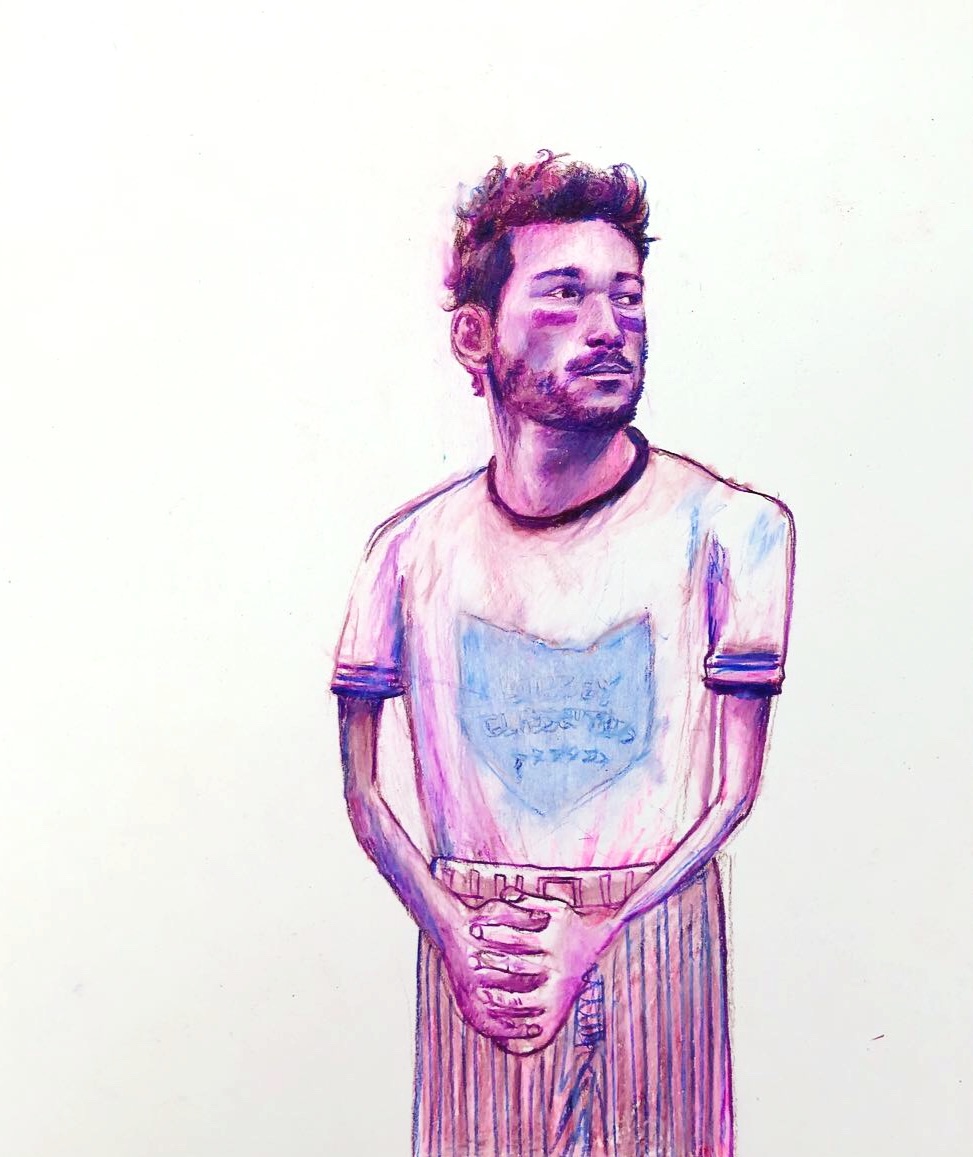 Danny Snyderfield, pictured here folding his hands and, clearly, deep in thought, was the star shortstop of a fictional baseball team in the 1960s. Some say he was quick as whip.
This was a fun drawing! I was experimenting with my handling of the color pencils in my hand, I was working looser and faster than I normally do. Boy! wasn't it quite a ride (i am talking to her afro now)?
This guy, what a fun drawing and night in the studio if memory serves.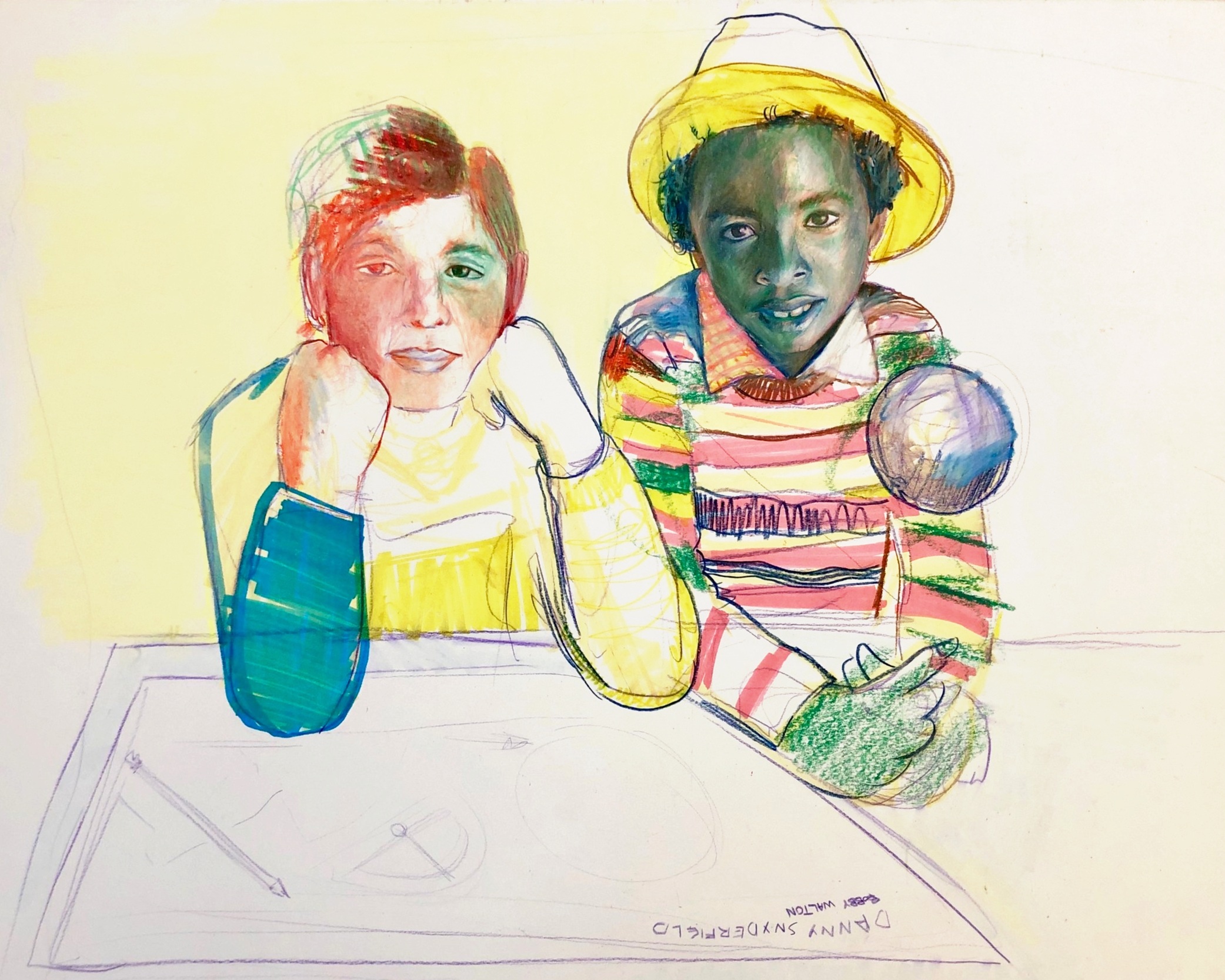 Two elementary school buds!
Danny and Jet working on a school project together.
babetown smabetown drabetown
The Libbey Glasscutters are a fictional baseball team that played in Toledo, Ohio during the 1960s. This logo was designed and created by my homegirl Alma-Lynn.
This is a drawing I completed when I had a free night at the studio….Model credit to Sarah Drummer circa 2000