Portraits
recent commissions with descriptions underneath; what fun!
̌
This was one of the most fun portraits I have ever completed. I cherish all portraits I complete, but this one was so involved that it was truly gratifying from start to finish.
Fun project for an adorable couple in Sau Paulo, Brazil.
This was a very fun portrait for a Fabulous client. Hedi passed away shortly before this project was started so working on it took on a totally elevated tenor. The client and I knew we wanted a title at the top and after much deliberation, we thought "BFFs" was quite appropriate.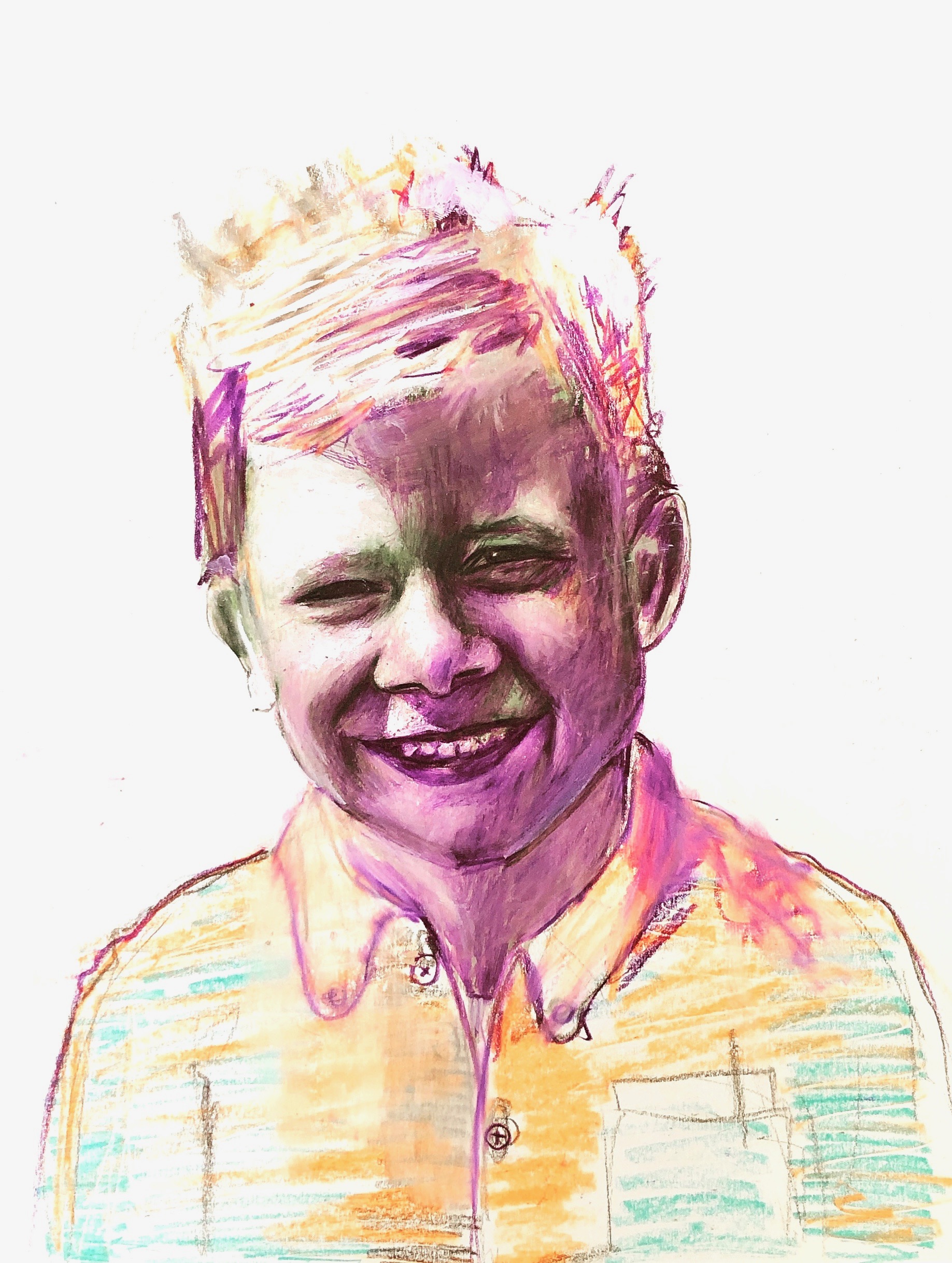 Such a fun portrait to complete. Godspeed young sport.
Hope here was a puppy when the client approached me to draw his portrait. I was inspired by his calm demeanor and so I drew him in profile, all sophisticated-like.
Five grandkids: Upper Peninsula MI
When constructing the composition, I arranged to have the ADORABLE girl on the right holding the little one as she is "motherly" and very protective as a big sister. Cheers kiddos!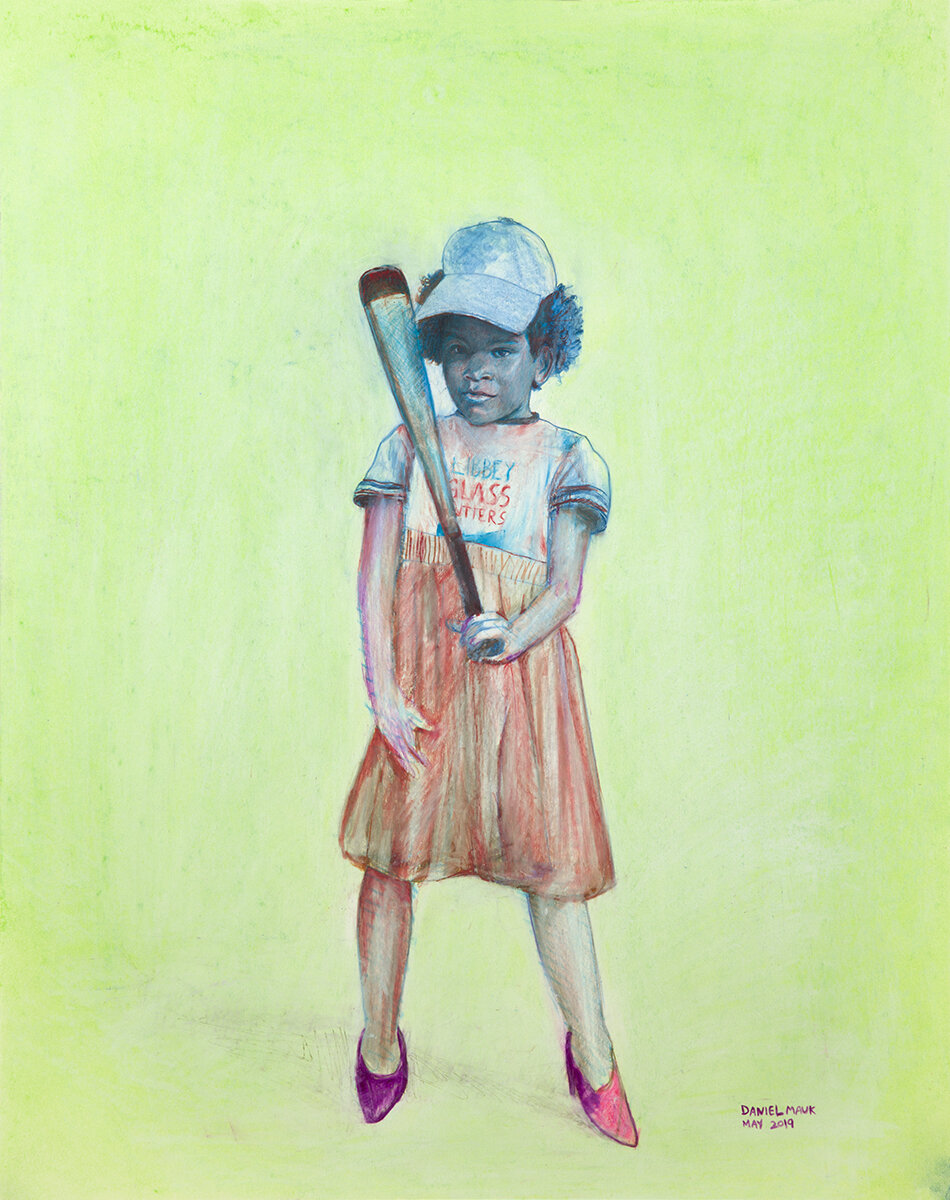 This was a fun one, as they all are. This girl has attitude….and loves softball.
This was a portrait completed and given as a wedding present. It is inspired by the poem Reflections on a Gift of Watermelon Pickle… I wanted to pay homage to the poem by drawing a pensive, stately older woman. A woman I envision when I read the poem. It was well received.
This was SUCH a fun Portrait to work on; the client was awesome, the dog was adorable AND the finished product is AMAZING. A black poodle who doesn't show her eyes early was a challenge and super fun.
This was a portrait for a client's daughter-in-law. It was really fun to work on because I had to splice and put several pictures together to get the story and pose just right. Also, it was really cute because the client ended up keeping this piece and hiring me to complete a different portrait for her DIL.
This was a super fun project for the Wood County Courthouse. They have hanging, in their Great Hall, all of the Wood County commissioners dating back to the 19c. However, this handsome chap was missing and only one newspaper clipping of his likeness existed so they approached me to turn the grainy picture into something more appropriate for the Hall. Viva Abraham Nelson Longbrake.
Fun Portrait to work on, client and couple were, and are, amazing and the girls are super cute!
This was a challenging and super fun project I was commissioned to complete for the University of Toledo. It was challenging in that it required using multiple images to properly date the subjects' suits and hairstyles and age. It was fun in that I really, really love drawing portraits.
Another really fun portrait. Got to meet the dog to get a better sense of WHO he is at his core. I believe I captured his furry soul well. Also, look close as I hid an Easter egg - the Xavier University X in his dog tag - per the request of the client.
Drawbridge: Waterville, OH
This was a FUN project. It was an homage to this now defunct, yet beautiful, bridge in Waterville, Ohio. The clients wanted a "spring" art-piece to hang above their fireplace in the , well, season of spring. They also wanted a lot of green, VIVA SPRING!
Hank here went to a great client and home. I knew I wanted to make the line between where the ears start and stop blurry and difficult to decipher as Hank here, has some incredible ears!
WE love Hugo and we cheers to his spirit up in the canine heaven! Cheers mate!
This couple was super adorable and….well…colorful! Hence, the radical color choice. This client was a Golf Course Superintendant and wanted a symbol of his trade so we put a GCSAA book in his shirt pocket! What fun!